The Coolest Shooter Rods
Every pinball machine has shooter rods that is part of the plunger. The plunger is player-controlled and has a spring-loaded rod that allows the player to send the ball into the game. The plunger is usually located at the bottom right corner of the pinball machine. Most plungers are mechanical but recently more modern games have electrically activated autoplungers and plungers in different shapes and objects like guns, fishing pole rods or mechanical wheels!
The Early Days
In early versions of pinball, players used wooden cue sticks to shoot the ball onto the playfield. Today, they use spring-loaded knobs called plungers. When tugged all the way back and released, the plunger will send the ball flying around the playfield with careless abandon, into a potential series of landmines. The plunger shot isn't all luck, though: designers, who can choose from more than a dozen spring strengths to fine-tune the plunger's tension, consider plunging the ball a "skill shot"—which means that if the player hits the ball with just-so force, they'll launch it into a specific target that will net them big points. Source
The plunger was non existent in pinball until M. Redgrave has created the plunger device to propel the ball into the playfield which was in 1931 when David Gottlieb's Baffle Ball became the first hit of the coin-operated era. Selling for $17.50, the game dispensed five to seven balls for a penny. The game resonated with people wanting cheap entertainment in the Great Depression-era economy.
Our Favorite Rods
Indiana Jones: The Pinball Adventure
Indiana Jones: The Pinball Adventure is a 1993 widebody pinball game designed by Mark Ritchie and released by Williams. It was based on the Indiana Jones movies. It was also part of WMS' SuperPin series of widebody games. This game was the first game to use Williams / Midway's DCS Sound System. The shooter rod in this game is in the shape of a gun which works by shooting the gun to plunge the ball into the playfield
2. Modfather
Modfather is a website where they sell several items for pinball machines such as toys, tools and plungers! Here are some of our favorites from this site!
3. Pinball Decals https://www.pinballdecals.com/ShooterRodsPage.html
Pinball Decals is another website that have custom made shooter rods! Here are our favourites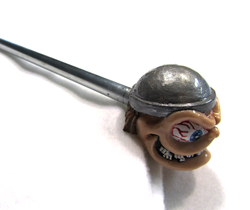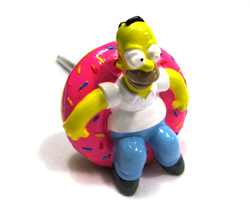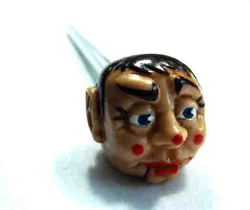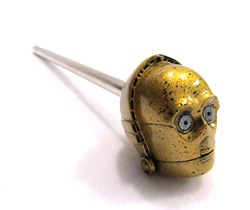 Thanks for reading!
Follow us on Instagram @PinballAdventures
PINBALL ADVENTURES
Pinball Adventures is a North American manufacturing company producing fresh and unique Pinball machines. Our goal is to create to the highest standards, and spark the same joy we found as gamers when we rolled our first quarter into that coin slot so many years ago. Stemming from a lifelong passion, Pinball Adventures is created by gamers, for gamers. We strive to bring high quality, innovative, and captivating experiences for all to enjoy.
Visit our website at pinballadventures.com and also check out our new Instagram page for more updates https://www.instagram.com/pinballadventures/
Pinball, Pinball Adventures, Pinball Buzz, Pinball, Pinside, History of Pinball, Pinball News, Pinball Updates, Origin of Pinball, Pinball Skill Shots, Pinball Canada, Vancouver Pinball, pinball relates to real life, collect pinball, shooter rods