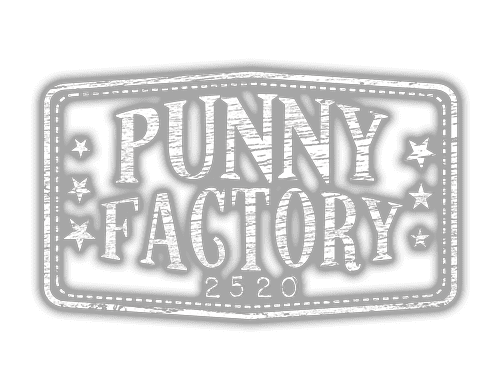 Punny Factory Pinball Machine
Oh no, there's been an explosion at the Punny Factory and all the Puns are loose! We need your help to gather up all of the missing and broken Puns.
Along the way you will also have to collect all the nuts, bolts, gears and springs that have been littered over the factory floor from the explosion. Help get the Punny Factory up and running again!

We use a unique technique for printing on acrylic called reverse screen printing, (also known as silk screen or serigraphy). This allows our art to be printed on the backside of the acrylic, and then a white layer is printed on top of the art. This allows our art to really pop! We allow the ink to dry for ten to fifteen days in order to maintain the integrity and durability of the print. When it comes to the back glass: prior to printing, sides of the acrylic are wet sanded and heated to give a smooth and clear finish. Strategic front pipe handles that blend into the background are used together with a powder coated metal lifting rail. 
Depending on the version, engraving or direct art is printed onto a hard, thick Baltic Birch. It's then sealed with clear coat or a black stained finish adding a unique look to one's machine.
Engraved Editions: 12 units will feature engraved cabinets and back boxes on a hard, thick Baltic Birch stained with Black Ebony and then clear coated. Engraving of the game's logo and gears on both sides of the cabinet and back box. 
Our playfields are made from our very own, and very Canadian Maple, which is known for its combination of strength and durability. We use the toughest and fastest-curing seal finish on all of our products, and include several clear coats that gets sanded in-between each application adding protecting to the playfields durability. 
Adding to our company's attention to detail, some of the Punny Factory playfield toys are hydro dipped. Hydro dipping, also known as water transfer printing, is a method of applying printed designs to three-dimensional surfaces. The results make for decorative art. This process allows us to give our toys that factory-exploding look. This process ensures that each game is unique and different.
The Punny Factory is built with our in-house designed. The control module uses a single IO board that runs on the newest edition Raspberry Pi computer, ensuring smooth and consistent gameplay. Our platform comprises of a Raspberry Pi and a single electronic board (R-board) with through-hole components. The Raspberry Pi runs the game software, interfacing with the machine through the R-board. All the direct switches are connected to the R-board and are scanned at a rate of a thousand times per second. The CPU responds to the solenoids in less than 3 milliseconds giving sharp feedback with no gameplay lag. The software is custom-built and the software stack has been designed from scratch, written in C++ guaranteeing the best performance. Essentially, this means we're offering top-of-the-line service, game speeds, and more, making our platform the easy choice in comparison to our competition!
The playfield layout was created by Dave Sanders, known for his previous Full Throttle creation and the Alien design for Heighway Pinball. Punny Factory has a relatively-simple single-level layout with two flippers, a Vari-target, three drop targets, three pop bumpers, a kickback, an up-kicker and seventeen stand-up targets.
Sitting in the centre is the Punny Press – the machine which presses all the Puns back together. Underneath the molded Punny Press model is an up-kicker saucer which is guarded by a drop target.
The overall goal is to press 50 of the 250 Puns, with your progress shown by a circle of inserts above the flippers. This process is great fun for that first time pinballer, and a real challenge for the experienced player!
For our machine's accents, we electrostatically apply a free flowing dry powder that is cured under ultraviolet light. This gives our games a resilient and coordinated look. The aprons, hinges, side rails, all metal side pieces, and all accent pieces are designed by us. We chose a Vibrant Silver Vain powder coating color to accent the Punny Factory's metal.
We feel our pinball playfield rail track system is one of the most important components of our pinball machine. Our tracks, easily support the playfield's weight and ensures smooth, unobstructed and steady movement whenever you raise or lower the playfield for service. The tracks that we have designed support two nylon four inch door wheels with premium sealed ball bearings reducing rotational friction between rollers and shafts, resulting in quieter and smoother playfield opening and closing.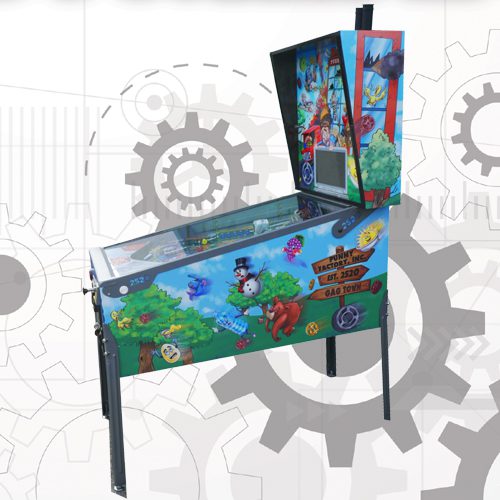 Russian Baltic Birch cabinet with direct printed art, topped with clear coat. Full oversized interior art blades. Powder coated (Vibrant Silver Vain) cabinet and playfield trim, Hydro Dipped colored toys, Sound system with subwoofer.  Smoke Stack Topper, Goodie bag and manual.
Russian Baltic Birch cabinet black wood stained with engraving of game's logo and gears on both sides of the cabinet and back box.  Full oversized interior art blades. Powder coated (Vibrant Silver Vain) cabinet and playfield trim, Hydro Dipped colored toys, Sound system with subwoofer. Smoke Stack Topper, Goodie bag and manual.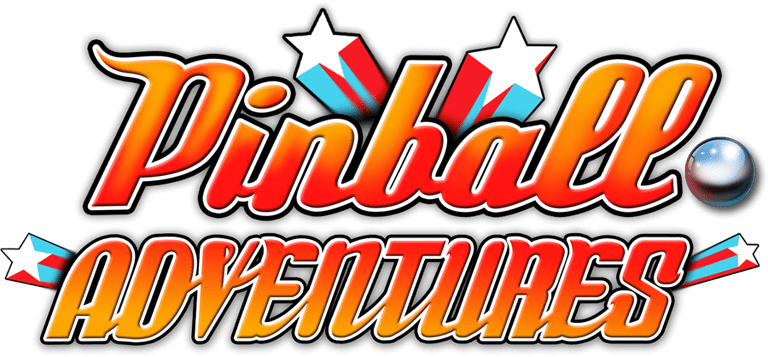 Head Office
Surrey, British Columbia
CANADA