Pinball Machines Based on Classic Cartoons
Most of us grew up watching cartoons early in the morning or when we get back from school. Who doesn't love a classic cartoon? Some cartoons I watched growing up were Looney Tunes, The Flintstones, The Jetsons, Scooby Doo, & The Adventures of Rocky and Bullwinkle and Friends
Here are some information on when these classic cartoons and when these machines were released plus what they look like!
1) Looney Tunes
Looney Tunes is an American animated comedy series produced by Warner Bros. from 1930 to 1969 during the golden age of American animation alongside its sister series Merrie Melodies
Release date: 
1930–1969 (original series)
The Looney Tunes: Bugs Bunny Birthday Ball Pinball Machines came out January of 1991, manufactured by Bally Manufacturing Co.
Artist John Youssi stepped in to add color to Python's black & white backglass art.

Prototype games have cabinet artwork showing only the colors of black, white, and red. Production cabinets include several additional colors.

The full model number as shown on the cabinet sticker of the prototype game is BUGS BUNNYS' B-DA 20009.

Production Run Records for Bugs Bunny's Birthday Ball:
Production Start Date: Dec-3-1990
Production End Date: Feb-15-1991
Production Run Quantity: approximately 2250, shipped quantity increments to 2254, no notation for this difference.
First ship date: Dec-3-1990
Last ship date: Mar-14-1991

Marketing Slogans:
"Whats Up Doc? Operator Profits"
"This is it! Hare-Raising Pinball!"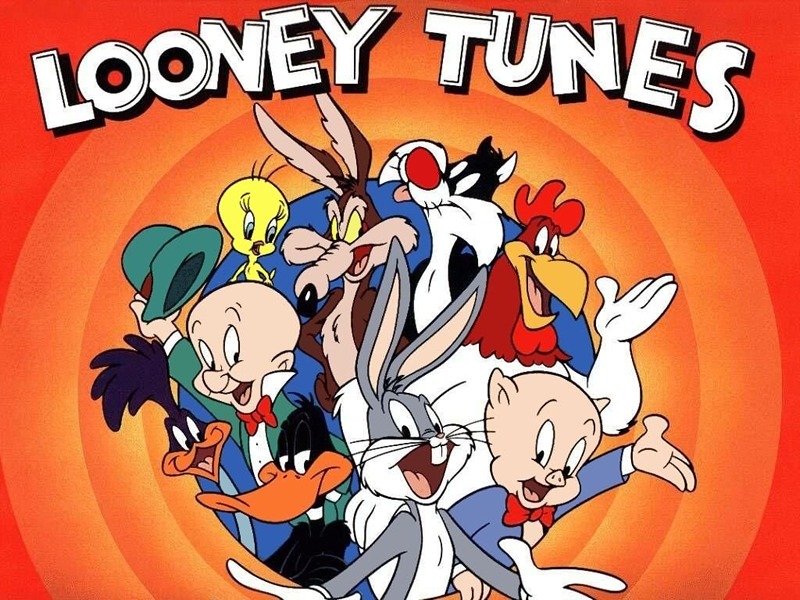 2) The Flintstones
The Flintstones were the modern Stone Age family. Residing in Bedrock, Fred Flintstone worked an unsatisfying quarry job, but returned home to lovely wife Wilma and eventually daughter Pebbles. Fred, a big fan of golf and bowling, also enjoyed bullying neighbor Barney Rubble, while Barney's saucy wi
fe Betty was best friends with Wilma. During the show's run, Barney and Betty would adopt an unnaturally strong son, Bamm-Bamm, who would become friends with little Pebbles. "The Flintstones," heavily inspired by "The Honeymooners," convinced a generation of children that dinosaurs and humans occupied the planet at the same time.
First episode date: 
September 30, 1960
Final episode date: 
April 1, 1966
Pinball Machine Rating 7.8/10
Production: 4,779 Units Confirmed
The Flintstones pinball machine released July of 1994 made by Williams Electronic Games.
The objective of this game is to get a high score by getting multi-balls and completing the play modes. See photo below!
3) The Jetsons 
"Meet George Jetson." Just those words will prompt viewers of a certain age to join in singing the show's catchy theme song. This popular primetime cartoon show features the Jetson family living in a utopian future. People live in housing in the sky, work a three-day workweek, drive aero cars that look like flying saucers and have incredible conveniences that leave them with plenty of leisure time. George, his homemaker wife Jane, and their children, Judy and Elroy, also have a robotic maid named Rosie and a talking dog named Astro. Airing first on ABC in the 1960s, the series was resurrected in the 1980s, with more episodes produced for syndication.
Original series:
September 23, 1962 –
March 17, 1963
Revival series:
September 16, 1985 –
November 12, 1987
The Jetsons pinball machine was released in February 2017, manufactured by Spooky Pinball LLC.
Game Design
The layout of the playfield is great and it really works with this game. It reminds me of Avatar. Obviously, it only has the one ramp (like Avatar). But it has plenty of shots including the target on the far left, the Spacely scoop on the far left to lock balls, Astro spinner loop shot on the left, the long Judy ramp, Elroy shot to the right of the ramp, the 6 George targets, the captive ball, the Cogswell lock and the Orbitty spinner loop on the far right. There is plenty to shoot at and the game is very fast as are all of the Spooky games. For some reason, maybe speed, Spooky games always feel a little small to me. Overall, it shoots smooth and feels solid to play.
Rules
I have been running Version 2 since the second day I had it. We played our local league night last Saturday night with these rules. First, I have to mention that the scoring is very balanced. There are 28 people in our league. Everybody had time to practice and the scores ranged from 5 million to 37 million. Most were in the 6-12 million range. There was no easy route to a big score. The three skill shots are made by holding the launch button to get different amounts of power on your plunge. There are left, center and right skill shots. I understand a super skill shot is coming where you collect all 3 skill shots in the game and then make a shot to collect it. I also understand that some new "hurry ups" are coming. I just got some new code today.Collecting the different characters is intuitive and the Spacely vs. Cogswell multiball is achieved by hitting the Spacely scoop 3X and then hitting the Cogswell shot. You then collect jackpots by alternating those 2 shots. There are 3 multiballs to achieve, but the best is the "EEK OPP ORK" multiball that lasts the length of the famous Jetson's song.
Lighting
The lighting on the game is excellent. The inserts are intuitive, but some features are still catching up with the code. The game is bright and the balls are easy to follow. The topper and backbox are lit very well.
Theme and Lastability
I love the theme and the game definitely has that "one more game" factor. I'm not sure how many they will make, but I am very happy to have one. I have owned AMH and RZLE by Spooky. IMO, this one is better than both of those. At $6 grand, it is not cheap, but it includes an interactive topper, art blades, beautiful armor and some nicely crafted toys on the playfield.
Dependability and Build
The game is rock solid and has not had an issue with about 300 plays. No stuck balls; No removing the glass; No loose screws; No inserts ghosting and no cabinet issues. Feels solid when you play.
Did you watch these cartoons growing up? What other classic cartoons did you enjoy?
Let us know on Instagram! @Pinball Adventures
PINBALL ADVENTURES
Pinball Adventures is a North American manufacturing company producing fresh and unique Pinball machines. Our goal is to create to the highest standards, and spark the same joy we found as gamers when we rolled our first quarter into that coin slot so many years ago. Stemming from a lifelong passion, Pinball Adventures is created by gamers, for gamers. We strive to bring high quality, innovative, and captivating experiences for all to enjoy.
Visit our website at pinballadventures.com and also check out our new Instagram page for more updates https://www.instagram.com/pinballadventures/
Pinball, Pinball Adventures, Pinball Buzz, Evolve Pinball, Pinside, History of Pinball, Pinball News, Pinball Updates, Origin of Pinball, Pinball Skill Shots, Evolution, Pinball Canada, Vancouver Pinball, Pinball evolution, Pinball evolved, pinball evolve, classic cartoons pinball