Andrew MacBain
Team Leader and Concept Designer
Andrew is an independent start-up pinball designer and manufacturer dedicated to bringing pinball to the next level. Andrew has had a storied life so far; designing nearly 90 innovative products most being sold on the open market today. The longtime Vancouver resident's was featured twice on the "Dragons' Den" (Canadian equivalent to Shark Tank, and yes, he scored the deal). He is also a TV and Radio personality that has narrated over hundreds of PlayStation games, voiced commercials for Toyota and Toshiba, and has authored ten books. All the while being a loving husband and father to six kids.
Pinball Adventures has a unique team of twenty specialists in their field including a lead designer, mechanical engineer, software engineer, graphic artist, and an animator (just to name a few) who work closely together for 6-12 months to bring each game together. 
Veronica MacBain
Team Leader and Graphic Designer
Veronica is an Award winning graphic designer, and the muscle behind our vibrant artwork and animations. She is an expert on executing brand idealization and development, and production of advertising materials. Veronica works closely with the entire team to come up with the best visual concepts and design ideas for each pinball machine. Veronica is a creative and a visionary, who is always furthering her passion.
Team Pinball
Playfield Designers and Computer Programmers
Team Pinball is based in the UK, are masters of their craft. They helped bring the ideas and concepts of the game to life,  designing and building the heart and soul of the pinball machine. Our team leaders recognized their professionalism and skills in pinball design from their game, The Mafia pinball.  The team consist of three main characters, however are working with others to help and bring our vision to life. To learn more about their projects, visit their website at teampinball.com.
Studio Marlin
Illustrators & Animators
Based in Malaysia the Marlin Studio focuses in designing, cartooning and in Animations. With degrees in Business & Commerce and in International Business, UiTM it is no wonder most of their campaigns have been viewed hundreds of million times on the Internet.
Bryant Arnold
Award Winning Artist
Bryant dreamed of being a professional artist. Leaving Iowa for Las Vegas, Nevada where he now resides, he has built a fifteen-year career out of art and creativity. He has enjoyed his professional life as a graphic designer, artist, cartoonist, photographer and creative expert. See more of Bryant at cartoonaday.com.
Attila Szabo
Illustrator & Animation Director
He is renowned for not saying a lot and his website describes him as "the silent master". His instagram sets him apart from others. He is explained by others – and he provides access to those explanations.-
Concept Artist – Visual Storyteller
https://www.instagram.com/_._atalogy_._/
Dave Sanders
Pinball Designer
Dave Sanders has been a important member of several pinball design teams over the years that include such titles as Alien, Full Throttle and the newest pinball The Punny Factory.
Dave has been living and breathing the pinball life since a young boy. Engineering and common sense will allow Dave to create new layouts and new designs for a long time to come.
Charlie MacBain
Voiceover Artist
Charlie MacBain, the youngest member of the team enjoying every minute of voicing a character that he can see come to life. This will be the first of many Pinball titles that Charlie will be adding to his belt.
Timothy
Voiceover Artist
Timothy has been doing voice overs for about eight years now and has been featured in everything from popular game to national commercials. Timothy breathes life into our game with music, sound effects, and entertaining voice-overs.
Katy
Voiceover Artist
You may recognize Katy's voice from the award-winning wasteland survival game Fallout 4. She is also the voice behind Suvi Anwar in Mass Effect: Andromeda. Most recognized as the voice of, Celtic pit-fighter "Cait" in Bethesda's BAFTA winning blockbuster "Fallout 4". Katy's voice can be heard in over 500 games.
Tim Wong
Quality Control, Design & Testing Expert
Tim is one of our lead designers, development, and testing expert that checks the entire pinball machine before being boxed up and sent out of the door. As a master programmer, Tim can take you from a paper concept to finished software while meeting all your requirements. He has mastered a variety of platforms including conceptual 3D models, Digital Electronics, 3D Graphics, physical electronic prototypes, and coding and programming. Tim's Programming Language skillset includes Java, Javascript, Actionscript 2 & 3, Python 2 & 3, PHP, Haxe (OpenFL) C/C++.
He is one of the most valuable thinkers and inspectors on our team.
Sasha MacBain
Multimedia Specialist
Sasha is another one of our team leaders who is bringing pinball to the next level without tilting. Sasha is a multimedia specialist who approves, designs and creates the entire back end based touchable and multimedia products such as websites, manuals, flyers, pictures, graphics, video-clips, virtual reality and digital animation. Sasha is a SEO specialist and marketing professional who uses research and analysis to improve our website's ranking on search engines and keeps you up to date on all of our internet platforms.
Santi Jurado
Spanish Artist
Spanish illustrator Santi, has been drawing comics since he was a little boy. He works as a teacher of graphic designing for several well known online multimedia schools.  However Santi's  specialty is in cartooning and drawings humor and horror for his comic magazine called Malavida that is  published monthly. Working with his city, Zaragoza or helping create posters for Comic Con this is one artist that is unstoppable. His latest creation was the Indianapolis Game Con where he revealed his unique zombie cards for all to enjoy.
Now Santi will have several pinball machines to notch into his belt. 
Dominic Garzitto
Master Woodworker
Since 1981 Mosaic Millwork Master wood builder Dominic offers a unique approach to manufacturing Architectural Woodwork. Dominic provides forward thinking design solutions. His design and manufacturing process ensures the creative vision is maintained from initial design to final product. His wood crafting experience is rooted in traditional craftsmanship and is bolstered with with state of the art technology. Combined with his special attention to detail, Dominic provides a consistent high level of quality in all his products.
Jose Rodriguez
Stain Specialist
Another division of Mosaic Millwork is their staining department.  "Wood finishing isn't complicated, but it does require patience and attention to detail".  Jose Rodriguez says, followed by "It pays to get each step right the first time."
This ten year veteran knows that a good finish starts with sanding the bare wood with a 100-grit sand paper. This step is crucial for achieving a uniform wood surface that'll absorb stain evenly. The next key to getting an evenly stained wood surface is to saturate the wood thoroughly and then wipe the stain off evenly. The wood must go through various stages before I am able to reach perfection.
Damian Gonciarczyk
Precision C&C and Laser Tooling Expert
Damian from Heli-One Canada Inc. is a 15 year veteran working as a Field Service Rep., and Gas Turbine Technician. His vast experience in the field made him the perfect person to lead Laser Tooling Solutions, providing us with a full service including design, fabrication and production. Damian's design capabilities include use of 3D Scanners for rapid prototyping,
Autocad Drafting, Solidworks, Mastercam, as well as mechanical and engineering expertise.
HI-PRO
Powder coating expert
HI-PRO Coatings offers environmentally friendly, precision finished
powder coating services. Powder coating is a proven effective method of coating metals with a finish that is tougher than conventional paint. Their coatings are applied as a free flowing, dry powder that does not require a solvent, making it an eco-friendly solution for finishing and coloring our metal. The coating is applied electrostatic-ally and then cured under heat to form that perfect skin, ensuring long lasting durability and fade resistance. HI-PRO's services were used to paint certain parts of our machines to ensure a long lasting finish.
Glenn Stretton
Printing specialist
Glenn from Second City Print Solutions offers a full service digital print and signage shop. Knowledgeable staff, state of the art equipment, and commitment to customer service were just a few reasons they stood out to us. We needed to print our graphics on full-sheets of wood and Glenn had the perfect machine that fit our needs. New technologies now enable printers to print directly onto pre-manufactured wooden boards with large-format UV flatbeds, print directly onto small wooden items with desktop UV flatbeds, or wrap wooden items with vinyl graphics using inkjet technology.
Stephen Ingleton
Shipping Receiving
Stephen is a longtime friend and owner of GPNS Logistics, a full service logistics company. Since 2003 their main focus has been and remains on customer satisfaction and ultimate goal is to save you time and money. With their global network of carriers, agents and distribution warehouses, GPNS Logistics can handle our machines with haste as the customer deserves. GPNS logistics strives to provide the best service at a reasonable price each and every time. Their transportation consultants stay with your shipment from the beginning to its completion as they can be fragile and require extra care during shipping.
Acme Shipping
Packaging & Boxing
Acme Shipping Supplies is a family owned business that supplies BC's Lower Mainland with Custom Packaging Material. Acme advised us on the the safest, most efficient, and cost-effective way to package our pinball machines. Handling all the logistics related packing material, Acme ensures that our machines reaches the end user in the same condition as it was when it left our hands.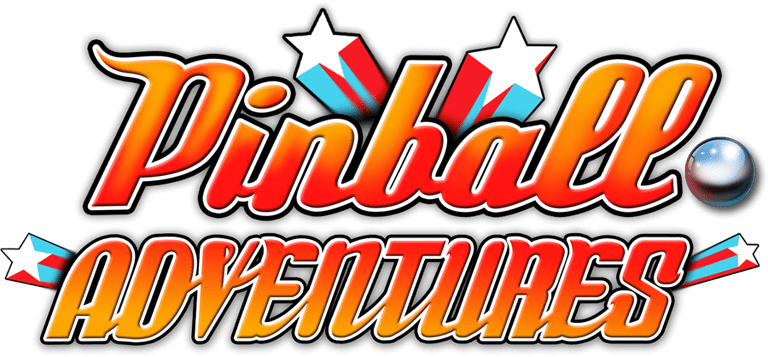 Head Office
Vancouver, British Columbia
CANADA